We use cookies to remember your cookie permission setting, language, and theme preferences. Read more about our use of cookies on our Privacy Policy.
About us
Nextier is a team of passionate software professionals. Trusted by industry leaders, our cutting-edge solutions empower you to fulfil your vision and bring your ideas to life.
We are expert problem solvers driven by results. Nextier's consultants have a proven track record of delivering extraordinary solutions and generating measurable value for our clients. Whether you're looking to optimise your operations, develop a new product, or enter a new market, we have the expertise to make it happen.
Innovation is at the heart of everything we do. We push the boundaries of what's possible, using the latest tools and methodologies to drive growth and success. With Nextier as your partner, you gain the competitive edge that sets you apart in your industry.
Services
Front-end development
Back-end development
UI & UX design
Databases
Cloud development
Project management
In today's world, things need to happen fast. Nextier's senior consultants help your business navigate the complexities of the digital world and provide assistance and insight throughout the product's lifecycle.
We pride ourselves on our collaborative approach and our ability to build strong, long-lasting relationships. When you partner with us, you're working with a team of professionals who are committed to your success. We work closely with you to understand your goals and objectives, and we utilise our expertise to help you overcome your business' unique challenges.
Clients
Norway's leading bank
"We have been Nextier's customer for the last two years. Nextier has had a central role in one of our most important projects and delivered high quality results every time."
Fredrik Sveijer - Product owner at DNB Eiendom
Contact us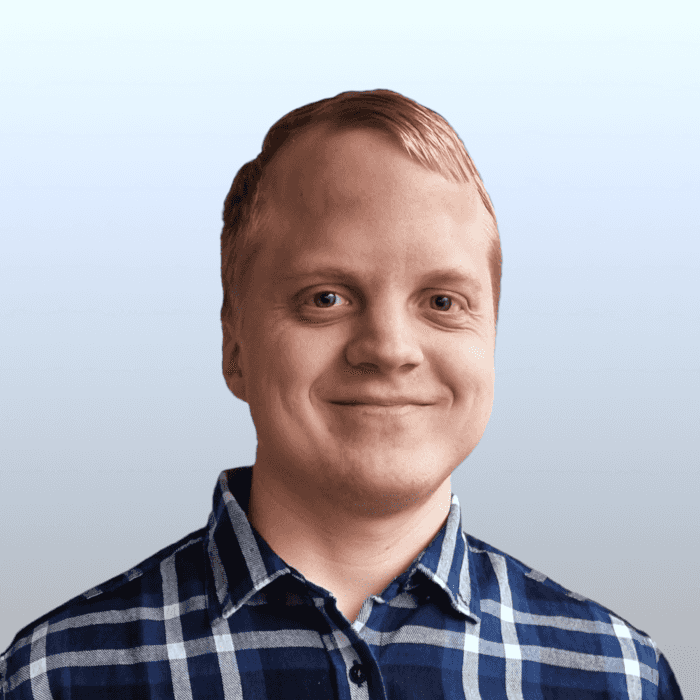 Roope Tapaninen
Software Developer, Chief Executive Officer
Apostolos Monocholias
Sales & Partnerships Manager
Riitta Ridell
Human Resources